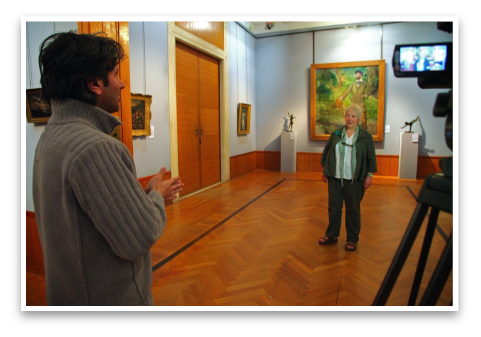 The film is the end result of a six months course about new media and public engagement for academics run by Birmingham University. The idea is to learn how to present your academic work in a way that the major public can understand and appreciate, which believe me is not as simple as it sounds!
The film was shot on location at The Barber Institute of Fine Art in the University of Birmingham and in the producers office. Additional art and photographic material was generously provided by a number of artists and collectors mentioned in the
acknowledgements
section.
The film was produced using:
- Sony A1U (provided by the university)
- Canon HV20
- Canon 5D Mkii
Post production:
- Final Cut Pro
- Motion
- Garageband
- Audacity
You can read more about the production of
Sheik of the Artists
at the
producer's blog
.